Taking stock of EMP participation in IGF 2017
European Media Platform (EMP) actively participated in 12th Internet Governance Forum (IGF), which took place in Geneva, Palais of Nations, 18-21 December 2017).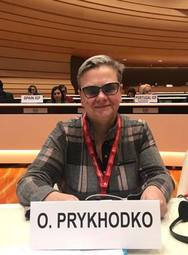 Oksana Prykhodko, EMP director, participated in IGF 2017 in person.
Valerie Dubitska, EMP expert, Illya Pravosud, Yuriy Rebrik, EMP trainees, participated in this event remotely.
EMP priorities for IGF 2017 were:
- active participation in National, Regional and Youth IGF initiatives (NRIs) network;
- Ukraine's integration into European IG initiatives;
- providing possibilities for Ukrainian youth to participate in IG;
- participation in unofficial discussion of all critical issues of IG.
United Nations Office in Geneva (UNOG) shared official post-release:
NATIONAL, REGIONAL AND YOUTH INTERNET GOVERNANCE FORUM INITIATIVES DEBATE RIGHTS IN THE DIGITAL WORLD
The discussion was moderated by Janis Karklins, Permanent Representative of Latvia to the United Nations Office at Geneva, and Anja Gengo of the Internet Governance Forum Secretariat.
Mr. Karklins, in his introductory remarks, reminded that it was in Tunis in 2005 that the United Nations had mandated the Internet Governance Forum to address all issues related to Internet governance in a multi-stakeholder fashion. Mr. Karklins noted that it was for the first time that national, regional and youth IGF initiatives would discuss substantive issues, namely rights in the digital world.
Ms. Gengo explained the nature of national, regional and youth IGF initiatives (NRIs), which amounted to 97 recognized initiatives. Formal recognition by the IGF Secretariat had grown from 2006 until 2009 when many countries had started to formalize national and regional level initiatives. NRIs agreed to follow the core principles and characteristics of the IGF itself in order to be identified with the IGF and to be listed on the IGF website. Core principles and characteristics meant that NRIs were organic and independent, that stakeholders acted on an equal footing, and that they were bottom-up and multi-stakeholder, open and transparent, inclusive and non-commercial.
https://www.unog.ch/80256EDD006B9C2E/%28httpNewsByYear_en%29/FA9BD0AB82AFEB7AC12581FC00569325?OpenDocument
(available also in Ukrainian)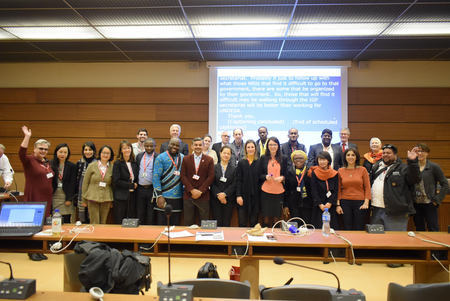 MICHAŁ BONI, HEAD OF THE EUROPEAN PARLIAMENT DELEGATION TO IGF 2017,
delivererd to IG community strong message:
Technology is for people, for a better life and will be, not only for… technology.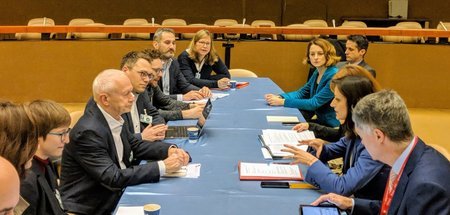 The internet is a common good for humanity that can drive improvements in society and the economy. Building and maintaining an open, transparent and inclusive system of Internet governance will help to ensure these benefits for all. The increased participation of civil society at this IGF meeting is warmly welcomed and should be further encouraged.
European Commissioner Mariya Gabriel and Members of the European Parliament: Michał Boni, Cristian-Silviu Buşoi, Eva Kaili, Tiemo Wölken, Jan Philipp Albrecht, Marisa Matias, Barbara Kappel have signed a common Declaration.
https://ec.europa.eu/digital-single-market/en/news/internet-governance-forum-2017-joint-declaration-european-commissioner-mariya-gabriel-and
(available also in Ukrainian)
YOUTH INITIATIVES ON IG
Face to face work meeting between the IGF Secretariat and the Youth IGF initiatives was hosted by the IGF Secretariat's NRIs Focal Point, Anja Gengo. The Host explained that the purpose of this meeting was for the IGF Secretariat to ask the community through an open and inclusive process, what are the community's needs in terms of advancing and improving the youth engagement at the IGF.
(also available in Russian)
VALERIE DUBYTSKA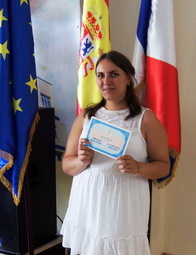 IGF can best be described as a forum that brings together representatives of different stakeholder groups to one place to discuss issues related to Internet governance. Despite the absence of generally binding political decisions, IGF inspires those involved in the promotion and development of policies in both the public and private sectors. At their annual meeting, delegates discuss, exchange information and best practices with each other. IGF facilitates a common understanding of how to maximize the possibilities of the Internet and come to address the risks and challenges that arise in today's world.
18-21 December I managed to become a part and actively follow the course of the events of IGF-2017 remotely, which was held under the motto "Shape your digital future!". If not young people, who can be the engine that forms and sets trends for the future? That is why at the 12th IGF a lot of attention was paid to the youth initiatives of IGF and their further role. In particular, one of the final events was a working meeting with youth initiatives, which was coordinated by Anya Gengo. The meeting was attended by representatives of various national IGF who voiced a variety of viewpoints on various issues, including the role of youth initiatives.
In my opinion, each of the proposals, made at the meeting, is a vital contribution to shaping the future concept of development of IGF youth initiatives. But the problem is that successful best practices have their own specific characteristics that could be applied only in a particular country or region. Thus, the methods used in the country where the IGF network, including the youth initiative, are sufficiently developed, may not be suitable for a country where young people are not yet active in relation to Internet governance issues. However, this does not mean that such countries are not allowed to introduce methods of developed countries, because this golden mean can be found through the trial and error method.
So what are the proposals that are truly effective in attracting young people to the IGF processes? Naturally, as it was said before, everything is strictly individual. But as we live in Ukraine, all methods I will try on proposed methods for Ukraine. In Ukraine IGF-UA is held for 8 years. As far as in Ukraine IGF Youth initiative is as little as arised, the first section devoted to the Ukrainian youth initiatives of IGF was held only in 2017. That is why it would be a good approach to engage and integrate youth communities into the national IGF process, to disseminate materials on establishing youth initiatives (e.g., the NRIs Toolkit) among young people for further creation of a single integrated Youth Initiative. It is impossible to deny that young people should take active part in these processes. For this purpose, the introduction of mentoring programs, where each mentee from the youth community receives a certain experience from his mentor, who has already gone through the processes of recognition and integration of the National Youth Initiative IGF, can be a suitable method. 
Summing up, it should be noted that only by implementing gradual and comprehensive methods it is possible to reach a consensus on the issue of involving young people in discussing Internet governance issues. IGF, through such principles as inclusiveness, multistakeholderism and openness, is a space that gives developing countries the same opportunity as wealthier nations to participate in Internet governance discussions and facilitate their participation in existing institutions and mechanisms. Ultimately, the future development of the Internet requires the participation of all stakeholders, both from developed and developing countries. At the same time, I would like to emphasize that in the future I will definitely try to take part in the upcoming IGF initiatives.
(available in Russian)
ILIYA PRAVOSUD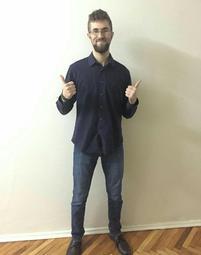 So, on December 20, 2017, I took a remote part in the 12th annual meeting of the Internet Governance Forum (IGF). The main issue of the panel I watched was "NRIs perspectives: rights in the digital world". 
First of all I would like to admit the respectful and very helpful attitude of online moderators. At the beginning I had some technical difficulties and only with the proper advises of moderators I had an opportunity to be a part of the forum. 
To be honest, I liked this IGF because of 2 reasons. It was not only interesting for me as the student of such specialization as International Information, but, I think, it is very useful and also very advisable for our youth and for our country as well. There were admitted such key messages, that I think should be always promoted and followed :
Online rights are offline rights.
Access alone is not enough; awareness raising on digital rights, digital literacy, overall digital capacity building.
Online rights must be inclusive of all communities, especially most vulnerable communities.
From the IGF I found out a lot about such thing as multistakeholderism. It is a key principle of Internet governance, requiring joint management of Internet resources by governments, business and the civil society in their respective roles. And I get interested in this at once.
I fully support opinion of IGF members that multistakeholder model, that IGF brings, is really important mechanism nowadays that could be efficiently mapped in the process of involving all stakeholders in dialogues and decision-shaping processes, and also in the development of a cultural dialogues, especially dialogues that involve different perspectives. Also the multistakeholder approach helps to raise awareness, and helps human rights to be seen as an important part of policy making.
And it was great, that I could leave my question in the comment section, and it would be noticed and answered right while the panel. So this is also great opportunity to find out something you want to know about some internet issues.
Of course I left a question asking what is the most appropriate way to engage young people in IGF initiatives and how to make sure they are equally involved in the IGF discussion. Because this is a real problem in Ukraine – to engage youth to such organizations and initiatives. And I've got answer of what I wanted to find out.
Rapporteurs said that IGF‑USA, for example, have involved youth as advisers and they also have been speakers on the plenary sessions. IGF-USA also involved some universities on an ongoing basis. And the main idea is that their goal is just to make sure that they are integrating youth. There are also other models where youth have their own design. But one size does not fit all. And what is really important to make ­­­– is to bring the voice of youth actually into the overall IGF and such initiatives.
I think with daily increasing power and value of Internet, Ukraine definitely should follow some IGF rules and advises to create our own model that will fit to our country.  We should provide better understanding and access to the largest number of potential stakeholders. And should also be clear understanding that the future depends on youth. So their interest and involving to such programs and initiatives are necessary.
Should be noted that there were a lot of other sessions during the meeting of IGF. So I also watched panel "Dynamic Coalitions on Net Neutrality" that was on December 17. It interested me because of recent events related with net neutrality. I've heard considered thoughts about this and the most interesting for me was to understand the difference between positions of USA and Europe toward net neutrality. And I've got the answers on everything I wanted to know about this.
Summing up, without any doubt I've gained a lot of experience and a lot of really useful information and knowledge from this panels. There were raised really interesting and important topics and issues. And it was really cool for me to be a part of this forum even as remote participant.
(available also in Russian)
YURIY REBRIK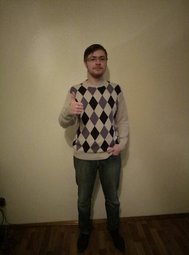 I took a remote part in annual IGF meeting. And I watched session "NRIs Perspectives: Rights in the Digital World".
As was noted on the IGF 2017 site, at annual IGF meetings, a number of the national, regional and Youth IGF initiatives (NRIs) have been discussing extensively the notion of rights in the digital world, its importance and current practices in different countries and regions of the world, as well as the global policies and practices and its implications to their respective communities.
According to this, I think, that this topic is really important in our time and that's why it was interesting for me.
By the way, I asked a question, is there possibility of creation a global institution that will monitor all of the cases of breaking the law of digital right and to regulate and solve those cases?
And I've got really grounded answer. 
The answer was given by the Moderator of the sesseion. In his response, he pointed out that the IGF was created to combat such violations from the very beginning. He also noted that it is planned to create special forums that will consider these issues in the first place. Finally, he said that they are working to create an institution that will monitor and choose the measure of punishment by its severity. But this is still only in the plans. So far, the main place to consider such cases is the IGF.
This can be useful for me in further research of how internet will function with real world law system in common. 
So this information from the session is important for me as the user of Internet. Knowing my rights is essential in the digital world nowadays.
Other session I watched was "Cybersecurity 2.0 – leveraging the multistakeholder model to develop and deploy cybersecurity policy". And the important thing here was an increasing commitment to dealing with cybersecurity challenges through multistakeholder approach. The question was - what is the actual approach and implementation to this look like. So I found out a lot about multistakeholders in cybersecurity from this session.
I am really happy that I had an opportunity to know what I was interested in and that I got really interesting and useful information from this whole IGF meeting.
(available also in Russian)
ANASTASIYA ANDRIYCHUK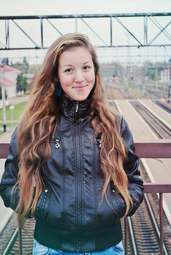 IGF becomes one of those dimensions where states co-operate in pursuit of common goals, as it happens in many international unions and associations. One of its main features is the embodiment of the multistakeholder model, when representatives of various branches of society take part in the discussion and execution. The opinion of the youth, the public and private sectors, as well as, first of all, the ordinary citizens of the participant country, are taken into account on equal rights.
First of all, IGF's focus is on solving the problems that arise in the management of the Internet. After all, most of the active participation of citizens in various spheres of life of the state is in the network. It is not only participation in e-government programs, but first of all - personal communication, the ability to receive unlimited information. Of course, any sphere of vital activity requires certain control, established rules. As we can observe, in the digital dimension, the same conflicts of interest arise as in the real (offline) world. Thanks to the IGF initiatives in different countries, States can develop methods and ways to address such problems.
At the twelfth annual IGF summit, I was a remote participant of the Ukrainian initiative. Due to the principle of openness and transparency, there were no restrictions for the participants - the discussion was available for viewing and receiving answers to the questions you are interested in.
I would especially like to highlight the discussion of the issue of gender discrimination and its contribution to the future of the Internet. During the discussions, gender subgroups (rural girls, refugee girls, as well as LGBT) issues were raised, their support in the development of computer literacy, the development of skills for IT professions, as well as the struggle against stereotyped thinking. Such problems are typical not only for the digital world, but also for the society of any country, regardless of the level of development. If we take into account the level of development of the country and the literacy of its population in matters concerning the development of the current legislation for the Internet, then these criteria are secondary in the issues of combating gender discrimination (or discrimination on any other grounds), and first of all, indicators of social adequacy and the cultural development of society, its ability to manifest tolerance and overcome stereotypical thinking.
Also, in the issues of eliminating gender discrimination, the principle of protectionism of victims is not always the main principle, but the principle of non-interference in human rights. That is, it is important to consider the scope of intervention so that the measures taken do not violate the right to freedom of expression.
Now, the participants are working not only to protect victims of discrimination but also to empower representatives of any gender or gender orientation to use IT technologies, access to the Internet and computer literacy development.
As during previous summits, participation in the IGF helps to understand the problems of both their own state and advanced countries or less developed ones. It helps to develop ideas for further improvement of actions, to apply new methods or methods tested by other states. In the Internet domain, there are no clear boundaries between states, so they are not interested in protecting their sphere or infringing the powers of other participants. During the IGF, all participants work at the same time and help each other, this applies not only to representatives of different states, but also to different sectors of the population. It is nice to see clearly that the principles of openness, transparency, and inclusiveness are supported by everyone, and the multistkehoder model really works.
(available also in Russian)