Taking stock from IGF 2017
http://eump.org/taking-stock-from-igf-2017
Youth IGF-UA Pro
October 5 (2017), Kyiv, Pymonenka 6
UPDATE: Youth IGF-UA Pro Report
INGO European Media Platform (in partnership with America House, Internet Governance Forum Supporting Association and Institute of education content modernization) invites you to Youth IGF-UA Pro.
This event will take place at America House Kyiv (6 Mykoly Pymonenka St.)
on October 5 2017 from 11:00 till 16:00 
as a pre-event of VIII Ukrainian Internet Governance Forum (October 6 2017, Nivki-hall).
The purpose of Youth IGF-IA Pro is to enhance participation of Ukrainian youth in Internet Governance process and especially in IGF-UA VIII, to start preparation for Youth IGF-UA I (February 2018).
More information both in English and Ukrainian is available here:
https://www.facebook.com/Youth-Igf-Ua-1837123156601027/
---
http://eump.org/nris-toolkit-in-russian
ICANN-58 Kyiv Hub
ICANN-58 Kyiv Hub will be held on 16.03.2017, 12:00-14:00, at Hetmana str, 1-b
Announcement: 
EMP Report 2016 (in Ukrainian)
Звіт ЄМП за 2016 рік: http://eump.org/uk/emp-report-2016
Перевод статьи «Internet Governance Outlook 2017: Nationalistic Hierarchies vs. Multistakeholder Networks?»
By Wolfgang Kleinwächter
Stakeholders' Lunch at IGF-UA VII
INGO European Media Platform with financial support of Internet Governance Forum Support Association organized Stakeholders' Lunch and surveyed participants of IGF UA VII for their stakeholders' roles and responsibilities. 
Please see the report on the event here: Stakeholders' Lunch at IGF-UA VII (pdf)
SEEDIG 2016: Elements of IG ecosystem in SEEDIG countries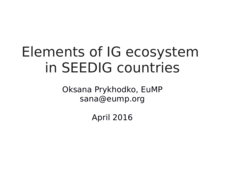 Oksana Prykhodko at SEEDIG 2016: Elements of IG ecosystem in SEEDIG countries
National interests of Ukraine in global system of Internet governance
invitation to join our round table on 19 April 2016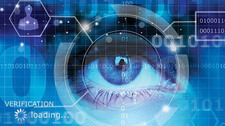 Read more...
ICANN 55 Remote Hub in Kyiv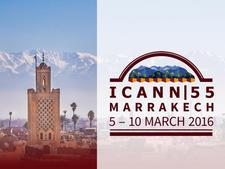 ICANN 55 Remote Hub in Kyiv invites you to take part into discussion on Internet Governance during ICANN conference in Marrakesh (5-10 March 2016).
Safer Internet Day 
round table
(9 February 2016, 14:00 – 17:00, Ukraine, Kyiv, Velyka Zhytomyrska 9)
This round table was initiated by iNGO "European Media Platform" and co-organized by
State Agency on E-government of Ukraine
State Service of Special Communication and Information Protection of Ukraine
National Commission for the State Regulation of Communications and Informatization
High-level officials, representatives of law-enforcement structures, IT CEOs, heads of NGOs, Ukrainian and foreign experts discussed the situation with cybersecurity in Ukraine.
WSIS+10 review
iNGO European Media Platform endorsed Joint Statement on WSIS+10
Round table "Global Internet Governance and the position of Ukraine" 
(October 15, 2015, m. Kyiv, vul. Velyka Zhytomyrska 9)
organized by the State Agency for electronic government
and initiated by the INGO European Media Platform (EMP)
You can find more details here: https://www.facebook.com/events/1039183672793790/